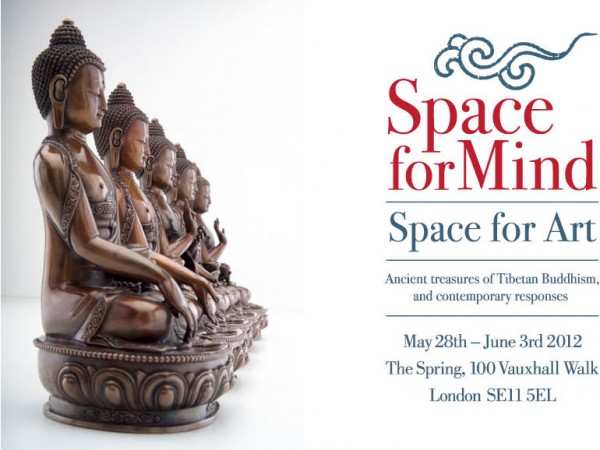 From May 28 to June 3 this year, Diamond Way Buddhism will be hosting in Lambeth, London an exhibition of Tibetan Buddhist Art. The exhibition is entitled 'Space for Mind, Space for Art: treasures of Tibetan Buddhism, and contemporary responses'. The website for the event is www.spaceforart.org.uk.
Along with the extraordinary exhibition of Tibetan Buddhist Art, contemporary art from a national collection and from the Lambeth community will be displayed. The British Council have generously loaned ten pieces of contemporary art from their collection, for which we are very grateful.
Visitors will be acquainted, through daily guided tours, with the significance of the exhibits, which as well as being beautiful artefacts, also have significance and practical use in the development of positive qualities through meditation practice.
Lectures by experts in the fields of Tibetan Buddhist Art and Tibetology will provide invaluable insights into fascinating fields as diverse as Buddhist Symbolism and consciousness between lives. We are also honoured to host Lama Jampa Thaye, who will give an address during the private view.
See www.spaceforart.org.uk for further details.
Other posts which may be of interest :
Tags: art, exhibition, iconography, Lama Jampa Thaye, Lambeth, London, Tibetology